We recently received a Lodge Cast Iron Dutch Oven as a gift. We have some experience cooking with one over a campfire from our Scouting days, but haven't used one in years. Camp cooking and finding just the right recipe presents some challenges. First, you need to find an item that everyone will eat. Then you need to make sure that the recipe doesn't have too many ingredients (or ones you just wouldn't have at camp with you). I'm already on the hunt for quick and easy things we can make, and will adapt to suit our family's needs.
We immediately put our new dutch oven into our camp rotation starting with this delicious dessert:

It was a huge hit… the kids and their camp buddies cleaned it out! The only thing I think I would change is adding a bit more sugar if cooking with fresh fruit as it could have been a bit sweeter (but that is obviously a matter of preference so you'll have to decide on your own. From start to finish this took me about an hour to make. Obviously, most of that was relaxing around the fire with a frosty beverage waiting for the dutch oven to do it's magic!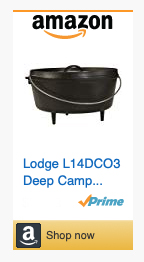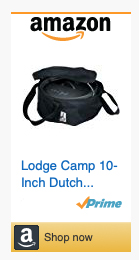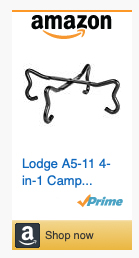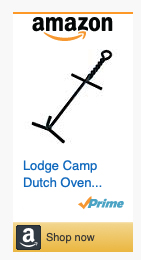 Here's the recipe! Hope you enjoy it as much as we do. PRINT RECIPE HERE