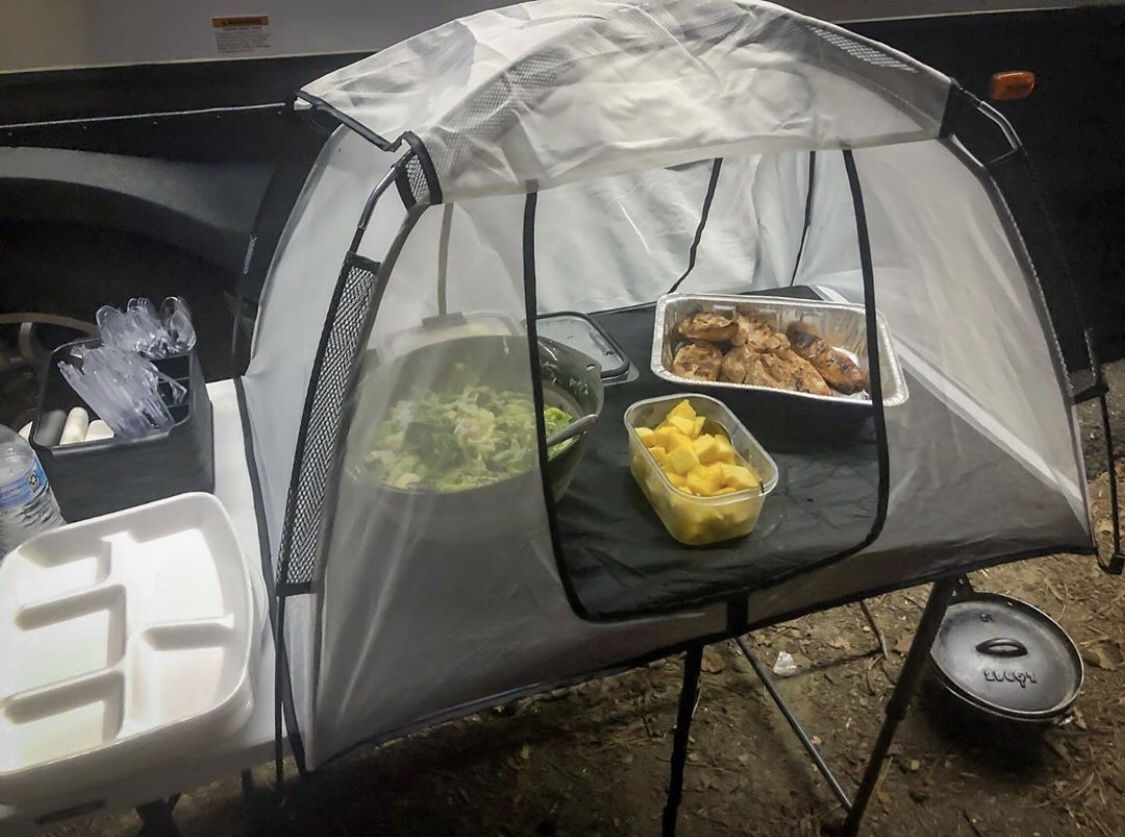 Ok y'all. This is my new favorite camping gadget. It's called a Picnic Pal and it's basically a screen tent for your food. It has flaps front and back to access the goodies inside. There is even an inflatable tray you can put ice in to keep food cold. Collapses down into a storage bag about a foot long and 3 inches in diameter. There is a strap to wrap around the table so it stays put. I LOVED being able to eat outside without having to worry about flies and bugs on my food. You will not regret getting one!!
Amazon link to get your own: https://amzn.to/2zJb5Og
#picnicpal #nomorebugs #picnic
.
.
.
.
.
#GDrv4Life #GrandDesignRVOwner #GrandDesignImagine #ILoveMyImagine #Imagine3170bh #RVLife #HomeIsWhereTheHitchIs #NotAllWhoWanderAreLost #CollectMomentsNotThings #EveryDayIsAnAdventure #MakingMemories #FamilyTime #CampingWithKids #CampingWithTeens #RVLifeWithKids #RVLifeWithTeens #CamperTrailer #CamperLife #HubbardsOnTheHitch #CampingWithDogs #Wanderlust #HomeOnWheels #RV #OnTheRoad #ExploreMore #TravelTrailer