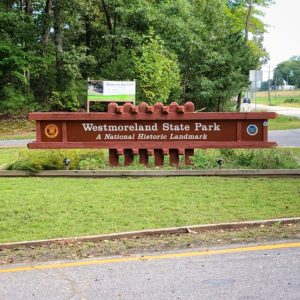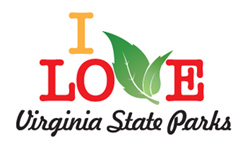 ⭐️⭐️⭐️⭐️ Westmoreland State Park, is on the Potomac River's Northern Neck. 145 Cliff Road, Montross, VA 22520; Phone: 804-493-8821; Email: [email protected]
October 28-30th
Summary
Travel to Westmoreland State Park is fairly easy off I95 in Virginia. It's about a 45 minute trip on roads, that for the most part, have decent width and a bit of a shoulder. Pulling into the campground itself, is a bit more challenging. There are some low hanging branches and fairly sharp turns that require a careful watch on your trailer.
We stayed in Campground A which is a first-come-first-serve campground. Apparently this year (2018), this park has started taking site-specific reservations which are in Campground B. We did not get a chance to drive over and take a look. We arrived at about 2:00pm on Friday and found about 10 sites already full which left plenty of site for us to choose from. Our trailer is 32 feet long so we have to be a bit more choosy on our site. Beaucse we were camping with friends, we ended up choosing a site on the left side of the road (site A4) because this meant that our friends could back into a site on the opposite side of the loop and we would be able to pass back and forth between sites.
Choosing a site on the left side, however, meant that our water and electric hookups were on the same side as our picnic table and fire ring. While there was plenty of room at the site that you did not have to worry about tripping over them, it did place our doors, awning and outdoor kitchen on the opposite side of all our of usable outdoor space. In the future, we will look for sites on the right side of the road so we can use our outdoor space more effectively.
The bathhouses were clean and well maintained. There were several dumpsters easily accessible. The sites were gravel, mostly level, and had a nice picnic table and fire ring. There are plenty of trees to provide shade (and a place to hang your hammocks). The first site n the campground was the camp host who was seen throughout the day making rounds. There were also park service trucks through from time to time which made us feel that the area was secure and cared for.
Campground A was a short walk to the Camp Store which had a small selection of souvenirs, camp necessities and food/snack items. It was also a short walk to the Park Visitor Center and from there, many of the trails throughout the park.
The pool was closed for the season so we did not get a chance to check that out, but there were two nice playgrounds (one close walking from Campground A) and a beach area which the kids did enjoy.
We walked to Fossil Beach our second day there and spent the afternoon looking for sharks' teeth. The kids found a total of about 25 between the 5 of them. A park ranger came by with specimens to show the kids of different fossils.
We also took a trip to Montross (about 10 minutes down the road) and enjoyed some great microbrews and "homemade" pizza at the Montross Brewery. Worth a stop if you enjoy that kind of stuff 🙂